What is the wheelchair tennis circuit?
Just like the ATP World Tour and the WTA Tour, wheelchair tennis has its own circuit. The subcategories of the tournament in which the wheelchair tennis players play are: quadriplegics and paraplegics. In quadriplegics, men and women be each other's opponents and are allowed to use motorized wheelchairs. Paraplegics on the other hand have competitions which involve men and women competing separately. In 1992, the first circuit of wheelchair tennis was formed. This circuit consisted of 11 events. NEC became the main sponsor of the circuit from its first year till 2013. In 2014, Uniqlo became the official title sponsor of the tour.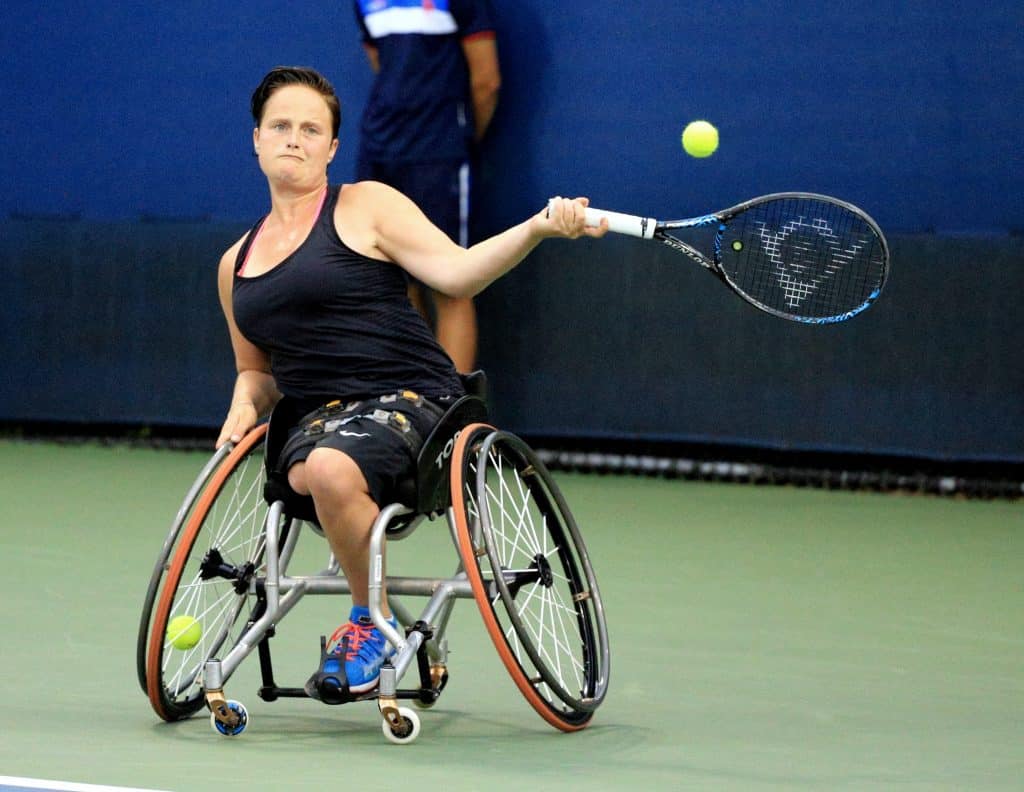 The Uniqlo Wheelchair Tennis Tour is divided into multiple categories. The lowest category is the ITF Futures. These tournaments were initially collectively known as the "satellite tour." Budding wheelchair tennis players participate in this category of tournaments. The next three categories are the ITF 1, ITF 2 and ITF 3 level of tournaments. Formerly known as the Championship series, these tournaments are intermediately placed in the pyramid of categories. Professionals of wheelchair tennis face each other in these three tiers of tournaments which correspond to the ATP 250 and ATP 500 tournaments.
 
The next major category is the ITF Super Series. This series involved five major events: Australian Open (Sydney), British Open (Nottingham), Japan Open (Fukuoka), US Open (Florida) and French Open (Paris). These correspond to the ATP 1000 tournaments. The top spot in the pyramid of wheelchair tennis tournaments is occupied by the Masters Series. This series includes the four grand slams and the Wheelchair Tennis Masters. The masters tournament is similar to that of the tour final tournament of the ATP and the WTA. The top 8 wheelchair tennis players from the men and women category and 6 quads play in this tournament. They face each other in a round robin format just like the ATP and WTA tournaments.

Just like Davis Cup for men and Fed Cup for women, the wheelchair tennis players participate in the World Team Cup which is held annually. The event has further divisions for men, women, quads and juniors. Another noteworthy appearance of wheelchair tennis is at the Paralympic games. Right from 1988, wheelchair tennis has been an integral part of the Paralympic games.

Today there are more than 150 tournaments of wheelchair tennis spread across 40 countries across the globe. In 2016, the total prize money that was offered by the tour was estimated to be $2 million dollars. The No.1 ranked men and women are crowned Wheelchair Tennis World Champions at the ITF World Championships dinner which is held during Roland Garros.