What is the In/Out system in tennis?

Most of the tournaments played on the ATP and WTA circuit are well-versed with the Hawkeye technology. Hawkeye's software is designed such that it can track the ball and the area where it lands. This helps in reducing the errors in the scoring system.
The major disadvantage of Hawkeye is its expense. The precise cameras of Hawkeye cost at least $60000 to be installed on each court. To overcome this, Gregoire Gentil, a French inventor, invented the In/Out system.
"I was born in Paris and raised on clay. On clay, the ball leaves a mark, and he recalls many arguments over a blemish on the court. It was the starting point of this, I would say."
The In/Out system's camera consists of two cameras placed in such an angle that it covers the court over a wide area. The entire unit is placed at the top of the net pole. An artificial intelligence software scans the court. The lines are traced and the court is mapped on the screen of the unit. After recording, the camera is connected to an In/Out app which then displays the positioning of the ball, the pace and the spin of the ball.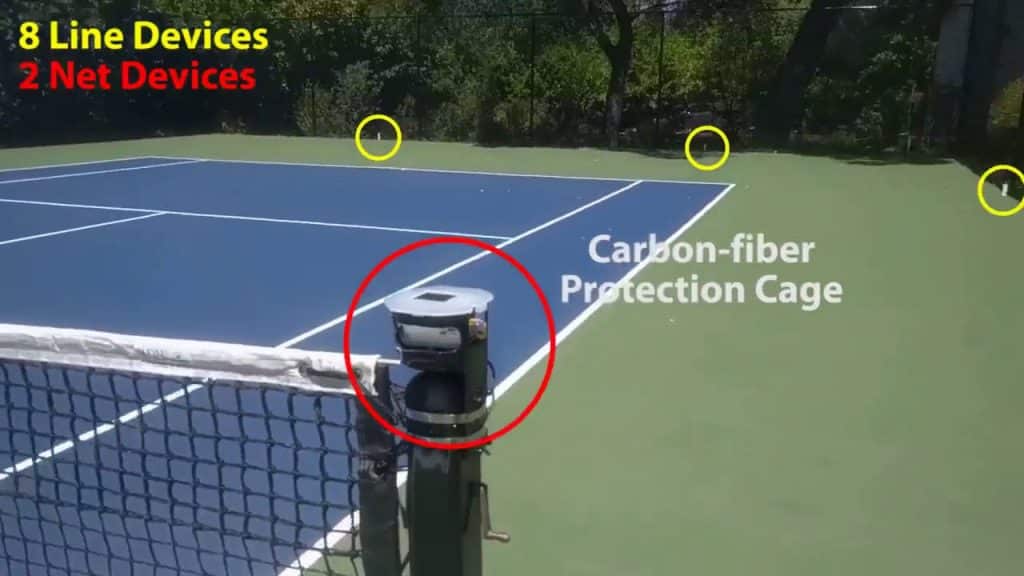 Gentil, who has invented an augmented reality motorcycle helmet and a drone that can follow a person around, spent two years developing the In/Out system.
"The In/Out doesn't bring the same depth of insight as PlaySight. But as far as a portable, cheap device goes, the In/Out has the potential to be the best by far. I haven't seen anything else like this."
Gentil plans to improve the accuracy of the system. Compared to Hawkeye's 3 mm margin of error, the In/Out has a far greater error margin of 20 mm. The greatest advantage of the In/Out is its cost which is only $200.
Companies like PlaySight and Sony came up with the same concept earlier. But Gentil has filed his own patents.
"If Hawk-Eye is coming after me tomorrow morning, they are going against innovation and against the tennis community. I think I might have the tennis community with me."