Everything about Ascot betting
Ascot betting is a great place to start if you are new to racing or betting, but not until you know the rules. You can buy Bet With Ascot vouchers before arriving. They are available in denominations of £5, £10 and £20 and can be ordered by calling 0344 346 3000 or from the official Ascot website. Make sure you look at your race card or Racing Post or another paper before you place a bet. A number of different bets are available – 'To Win' 'Each Way', 'First Two', etc.
You'll find Bet With Ascot booths throughout the racecourse with decimal odds displayed on screen. You're not betting against a sportsbook with Bet With Ascot. Your stake goes into a pool. Your win depends on the number of winning tickets, like the lottery.
The Betting Ring is located in front of the grandstand with several rows of individual bookmakers. They all show the odds available on all horses in each race clearly. Each one lists their minimum stake and the type of bets they are taking – 'Win only' or 'Win and Each Way'. The odds of traditional bookmakers are displayed as fractions. Below is some more information about these.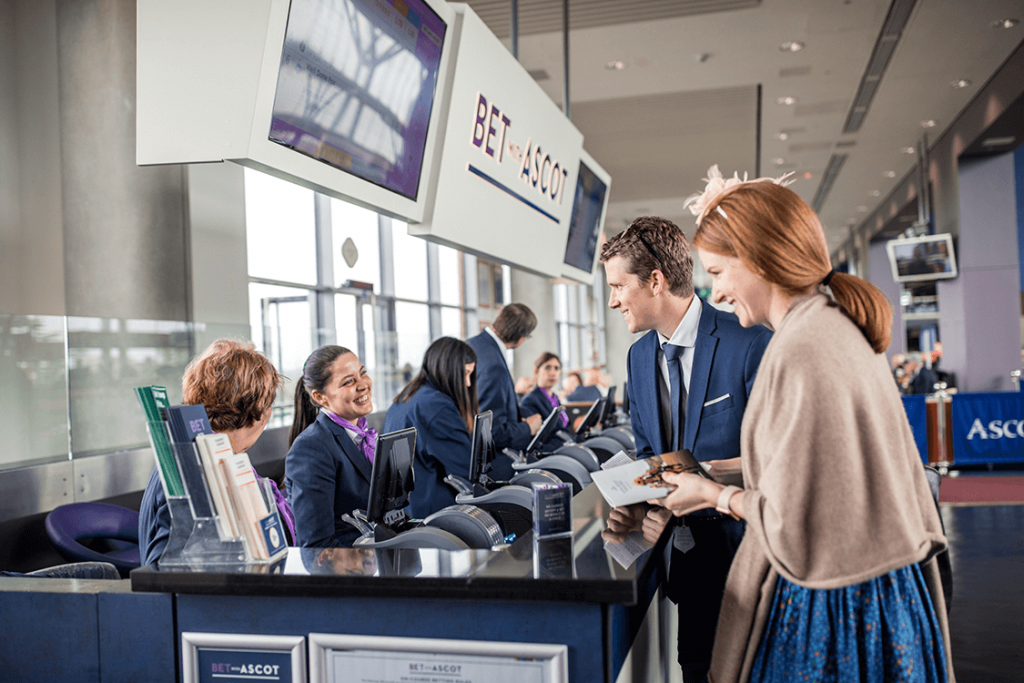 Placing a bet
If you choose 'To Win', your horse of choice has to finish first. For 'Each Way', the horse must be ranked. The options are second, third, or fourth depending on the number of horses in the race. You'll pay twice the amount for 'Each Way' because you're betting one time on the winner and a second time on the horse to be ranked.
Many bookmakers offer attractive sign-up offers for Royal Ascot to provoke attention. Those with the best offers are the ones to bet with, such as stake refunds, ideally as cash. The bigger operators aren't always the better deal. Smaller ones often have better offers.
Look at the features
The best welcome offers are usually right before the event. Always look at the features before choosing a bookmaker to bet on Royal Ascot. Look at their odds, whether they offer live streaming, and their current or ongoing promotions. Quite a few Royal Ascot betting markets form in the days before the race. Moreover, favourites are not always the best option. Still, if you're looking for a surefire win, ten of the last 17 winners of the St James Palace Stakes were the bookmakers' favourite going in.
Some races are typically won by an outsider, so this is something to consider if you're looking for a little more return on your bet. Don't consider returning winners because no horse has ever defended its crown.
Anything can happen with Ascot, which is what's most fun and attractive to many punters. Although predicting the winners is not easy by any means, you might want to follow trends to work out your selections.
You'd do well to avoid whoever is leading the Ascot betting odds at the Kings Stand Stakes on the opening day of the races.
State of the betting market
There are quite a few unknowns. Markets will be closer than usual to the races when they come out, but that is not to say sportsbooks will be aware of things. Unknowns include the runners' level of preparation and whether horses from abroad can compete. All of these create betting opportunities.
Top races
Betting has been possible on some races for a long time. The top ones include the Gold Cup, King's Stand Stakes, and the Commonwealth Cup. Big name runners find these races targets.
Placing a bet at Royal Ascot
The Placepot is a particularly popular bet during Royal Ascot week and it will almost always pay well. ITV will not show all races.
Avoid taking SP on your choices if you are a multiples bettor, particularly if you're inclined to follow a specific high-profile jockey or trainer. These bets are very popular and someone having a string of winners will probably have bookmakers managing their liabilities, which is easy against the backdrop of enhanced event marketing.
Betting markets
Here are some details about what kinds of bets you can make. There are a number of main choices:
Each Way
This is a popular option for Royal Ascot betting. Consider it if you want to know how to bet on Royal Ascot. If your horse wins or ranks, it doubles your stake for both bets. This and next year, it's a great chance of getting the most out of Royal Ascot odds.
Straight Bet
The straight or single bet is where you try to predict the winner. You can make a choice ahead of the big day when the Royal Ascot odds are released and try to get the best value picks.
Accumulator
This type of bet has great potential with so many top-quality races taking place all the time. It is a multiple bet based on building up odds and can prove to be quite profitable.
Types of betting options
There are many different types of Royal Ascot betting offers available, including sign up offers and free bets. This section delves into some of the most popular and lucrative Ascot betting deals.
Special options
These options apply to place and Each Way betting in particular. The latter type of betting is preset. The options also depend on the number of horses in the race. Bookmakers will typically have their Each-Way places set to three in a ten-horse race.
This betting option extends the extra place numbers, as you can imagine from its name. In other words, if your horses ends up in fourth or fifth place, you can still win if you place an E/W bet.
Fallers
Fallers are common at Royal Ascot. Apart from those, Brought Down and Unseat offers can protect your bet if your horse takes a fall. These offers' terms and conditions can vary. However, it's usually the case that they will return your money if your horse falls, another horse brings it down, or the jockey is unseated at any point in the race. If the horse refuses to start the race or can't get out of the stalls, another promotion similar to those mentioned here can include your money back. Many sportsbooks offer this option or a similar one. It's considered by many to be one of the best betting offers at Ascot.
Enhanced odds
The favourite can be very short-priced at many Royal Ascot races. Quite a number of previous Royal Ascot betting offers have demonstrated that sportsbooks are willing to enhance the odds on these horses not insignificantly and as a special offer. It can be that a racehorse priced at 4/5 to win could see an increase of their odds to 30/1. Usually, only new gamblers can avail of these Royal Ascot betting offers. In most cases, a maximum stake applies as well.
Guaranteed best odds
Customers receive a payout at the bigger starting odds when they take shorter odds than the starting price. On Irish and British racing, most firms do this all through the year.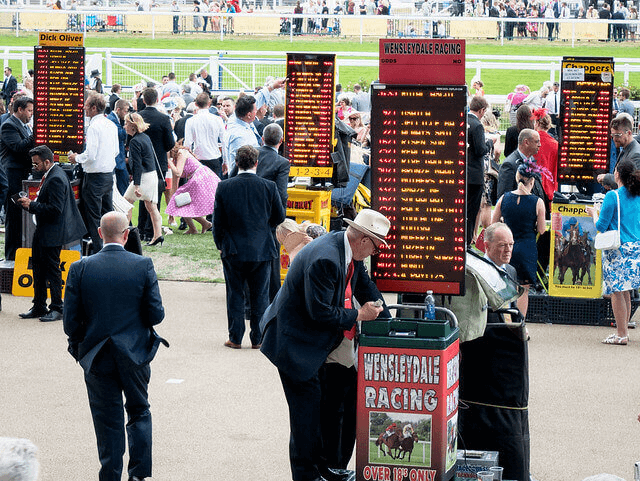 Free bets
If you pick a winner at 3/1, 4/1, 5/1, or another set of odds displayed in the offer, you can get a free bet from the bookmaker for the same stake to use later on the card.
Second place refund
If your horse ends up second in a given race, your money can be refunded. This is up to a limit though.
Non-runner option
Many horse races have non-runners. Some Royal Ascot betting options involve getting your money back if your horse ends up being a non-runner. The bookmaker determines how these Royal Ascot betting offers work. This offer can work well on accumulator or cover bets. If you make a fivefold accumulator bet, it is voided if one of your choices is a non-runner. This is a very good promotion thanks to the degree of flexibility. Most online bookmakers offer this option.
Free bet or bonus
Some bookmakers will either include a bonus on your returns or give you a free bet if your selection wins by at least two lengths.
Credit refund or free bet
If your horse comes in second after losing by a neck of less, your money will be refunded in the form of credit or a free bet.
Refund less or second by a length
If your horse comes in second after losing by a neck of less, your money will be refunded in the form of a free bet or credit.
Second to the favorite
The sportsbook might refund your bet up to a certain limit if your horse comes in second to the favourite in certain races.
Free bet if a nominated horse wins
You get a free bet if your horse finishes behind a bookmaker's selected horse.
Free length bets
Sportsbooks reward customers with free bets depending on how many lengths their horses have won by. The more lengths, the better the free bets.
Card betting offers
Last but not least, you might get a smaller free bet for all the races left if you wager a set amount on the first race on the card.